Hey Writer Bees!
Hope life is treating you better than usual.
Today, we are talking about clichés. Those overused and utterly boring plot devices that drag a story down into the abyss of unoriginality. Here are four clichés to avoid so your story can shine in all it's original and spectacular glory.
Describing Self in Mirror
I confess, I'm guilty of this one. It's tricky to describe what a first person narrator looks like. But it is unrealistic. How many times have you looked at your reflection and described yourself to yourself? Unless your narrator is incredibly self indulgent and narcissistic, talking about one's reflection is a cheap trick. And some find it a bit lazy.
Instead, leave it up to the reader's imagination. Let them create an image of the character themselves. Or, have another character make a comment about one's appearance. This will throw subtle hints to the reader about what the narrator looks like. Maybe something like, "Wow, your hair has grown so long!" or "You look just like your father."
You know what I mean? You know what I mean.
All Hail, The Chosen One
Yeah, that's right, I'm calling out characters like Harry Potter and Frodo and (I'm so sorry) King Arthur. Fight me. Many fantasy stories have this idea of the Chosen One, the guy who is destined to save the world, defeat the big baddie, find or destroy the magical item. The fates have decided that this is THE guy to do all that. And he happens to still be in high school or college.
Truthfully? No divine intervention required. Your hero does not need to be chosen by destiny to be special. Heroes aren't born, they're created. Just because they were "chosen", does not make them heroic in nature. It just forces a character into a role. Make your character a hero worth rooting for. Give them the motivation behind their good deeds and give their true purpose to defeat evil wherever it lurks.
What a Knockout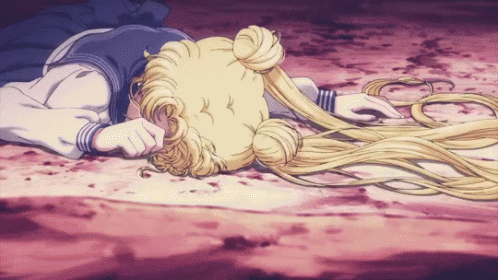 Did a character suddenly fall unconscious? And they wake up in another location? That's a weak transition. And if that were to happen in real life, you'd need to rush to the hospital, not the next scene. Having a character faint just to move to another location quickly is overly dramatic and far too convenient. There are ways to ease into a new setting and make for a more graceful transition. Try and figure out how to move the plot along some other way.
Bad Parents Make Bad People
Big cliché alert. Antagonist who are products of horrible childhoods. It's touch to justify a jerk of a character and his or hers bad behavior. And things like abuse or cruel parents make the evil character easy to forgive. No, I'm not trying to belittle someone's tragic backstory. And yes, these things do happen in real life. However, I'm just saying , It can't be that simple to explain away their flaws and their poor choice.
The only way to combat this tired cliché is to really focus on characterization. Give him or her a better reason to be a jerk than their bad parents. And keep in mind, not every antagonist comes from a broken home. Think about the jerks that come from perfectly lovely families. Now that's scary.
Only You Can Tell Your Story
While some clichés are tough to avoid, let your story speak for itself. Don't copy parts from other books or movies. Pick those boring clichés out with a tweezer and let your originality stand on it's own. Turn stereotypes on it's head and leave dull plot lines in the dust.
What's one cliché in writing you can't stand? Let me know in the comments. And don't forget to check out the tip jar.
Write with Heart,
Lady Jabberwocky