Hello Writer Bees!
For the past couple month, my boyfriend and I have been obsessing over Critical Role. It a web show with nerdy voice actors playing Dungeons and Dragons. We were inspired to start our own game of DnD with some friends. And for the record, I'm the only lady in the group. So, I gotta represent the lady nerds out there in this hoard of men. But I am so excited to play. It's been on my bucket list for quite some time.
Since we've never played before, we're running through a short, test run campaign first. When the real campaign begins, I have a character ready, with a backstory and everything. Bear in mind, I'm still ironing out final details. I wanted to share my Dungeons and Dragons character with you guys.
Meet Poet, my Tiefling Rogue.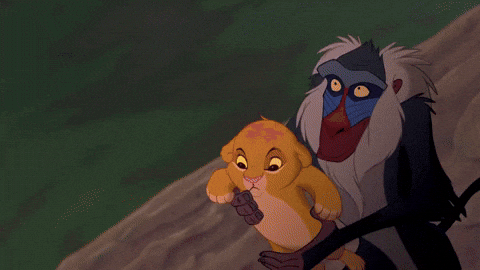 Race: Tiefling
Tieflings are a demon-like race in Dungeons and Dragons. Derived from human bloodlines, an infernal heritage has altered their features. So, she has a little devilish charm to her. Poet has lavender skin and curling horns, similar to a ram. Her eyes are nickel silver. A thin tail, measuring around 4 to 5 feet. Dark hair tied into double buns. Sharp fangs. Also, she's resistant to fire, being a hellish creature and all. Normally, Tieflings get a bad rep in fantasy society, but Poet may just surprise you.
Their names often derive from infernal language. Some, however, choose "virtue" names. Names like Hope, Glory, Sorrow, or Chant would be considered virtue names. Her father was a writer and scholar, so the name Poet fits her upbringing. Also, her nickname could be Poe, like Edgar Allan Poe. Felt like the perfect name for her.
Want to see a Lady Doodle of Poet? Head over to the Patreon!
Class: Rogue
As cool as a Bard belting musical numbers would be, I couldn't resist a sneaky rogue. To lurk in the shadows and toe the line between right and wrong, how enticing does that sound?
As a writer, Poet's backstory was important to me. Yes, she comes with her own baggage. She was raised by her human father and her Tiefling mother. In a town that despises demonic inbreeds, their family was ostracized from society. Despite his relationship with Tieflings, her father was a notable author and historian. Living in a secluded home (either a snowy log cabin or a lighthouse), Poet was inspired to follow her father's footsteps and become a Sage like him.
One day, Poet found her father slaughtered in their family home. The whole place was ransacked. Her mother was missing. A group of angry villagers appeared, to take her in to custody. She escaped the mob, barely. Now, she is on the run from the law, for a crime she did not commit. Luckily, Poet has found some companions to travel and adventure with.
Stats
I haven't rolled stats yet for this character. But I do have an idea on the order of skills, from least to greatest.
Dexterity (Highest)
Intelligence (Plan to be an Arcane Trickster)
Charisma (Persuasive as Fudge.)
Strength
Constitution
Wisdom (Lowest. May Change.)
Poet's gonna have awesome slight of hand tricks and be super stealthy. And be extra persuasive and perception. Also, her strong interest in history and arcana make her one magically curious cat.
Help Name My Half-Elf Rogue
Right now, we just started a short campaign, with test characters, just to get our feet wet. For an easy start, I chose a Half-Elf rogue, whose pretty similar to Poet in terms of skills. Although, this one likes to steal antiques and hunt for ghosts In her spare time. I wanted to try out these rogue shoes for a bit. And I'm already loving it. It's nice to be able to hide and shoot goblins with a bow and arrow. While we are still waiting to set up a second game, I still need to come up with a name for my little Half-Elf ghostbuster thief.
If you have any ideas for names, or any DnD advice for a couple of beginners, leave a comment. I'd love to hear from you guys.
Write with Heart,
Lady Jabberwocky