Hello Writer Beans!
Well, It has been a busy, and emotionally exhausting, couple of days. Lots of work writing to do. However, I did have a small burst of inspiration for that work-in-progress novel of mine. Frankly, I've been struggling with writer's block with my WIP. I jotted a couple of new ideas down, for whenever I find time to write for myself. Which, let me tell you, is such a luxury when you're a freelance writer.
Then I had a thought. Recently, I've been thinking about changing the name of a character I have had for five years. Although this may be a difficult transition for me personally (He's had the same name for years, calling him anything else will be strange), it's been a nagging thought for the past couple weeks.
A Bit of Backstory
Years ago, I had an idea for a character, a detective named Henry B. Cooper (Later H.B. Cooper.) In short, he's a grumpy old man, from across the pond, who resides in New York during the 1920's. No matter what I was writing, this character was there in the back of my head, sitting in the living room of my brain, waiting for me to tell his story. "I'm right here, dear, whenever you're ready." (Me talking to imaginary people is probably unhealthy right?)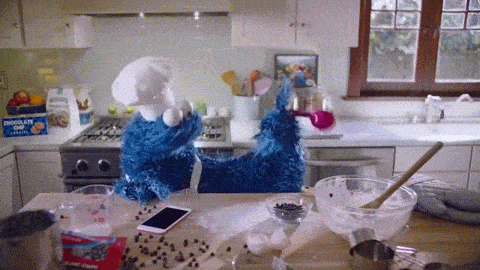 After I graduated college, I wanted to write a novel. Although I was split between fantasy and mystery, my two most beloved genres, I ended up choosing mystery. I ended up choosing Mister Cooper. You've probably seen snippets of him in short stories I've posted on this blog. Even 5 years later, I've still very fond of him.
Recently, I've considered changing his name. As any writer knows, names are so important to the character. It's like naming a child. (A fictional child that won't stop bothering you. ) This blog is about creating an open dialogue for writers. So let's pretend we're in sweatpants, eating salty potato chips, and I'm trying to explain to you the reasoning behind renaming my first born.
Did The Research
Look, I'm not a historian, by any means. However, since I am writing a historical story, the facts have to be straight. The names I picked, for all the characters, had to fit the time period they lived in. Simply as that. For example, my narrator's name is Oscar Fitzgerald. Not only does it reflect the early 1900s, it also reflects his heritage. And I wanted to do the same thing for the detective.
I knew the last name 'Cooper' was a common English name, but I never dug deep into it. Apparently, in Victorian England, surnames often originated from religious text (Lewis, Thomas, James) or one's occupation (Taylor, Baker, Smith). Since my detective is born during this era, these are factors I will have to take into consideration.
Other Coopers?
Okay, this might be a silly worry, but it still bugs me. H.B. Cooper is very similar to some other characters, both real and fictional, that I know of. First off, around the time I created Mister Cooper, my family got a dog, who coincidently, was also named Cooper. While I did like the fact that these two, unintentionally, shared a name, now I feel like the detective needs his own identity.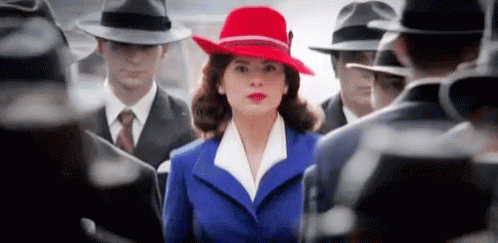 Second, for the mystery nerds out there, H.B Cooper sounds a lot like D.B. Cooper. Plus there's like two other detective Coopers in fiction already. I may be overthinking this, but I think my main character should have a moniker that stand out a bit more.
Thank You, Next
I have a couple ideas in mind for his new name. For some reason, I've always loved the name 'Barnaby', from an old Laurel and Hardy film I grew up with. Maybe I'll play around with that. Frankly I still need to do more research. Once I find the right name, things should click into place. At least I hope.
You ever walk into a room and say to yourself, "Man, I should change the color of these walls." Right now, I feel like this character needs a new coat of paint. It's not a bad thing, it's just something I think he needs. It'll be hard, losing that name he's had for years, but this is just a step in the evolution process. His personality and backstory won't change, just his name tag.
Got any ideas for a name? I'm curious to see what you guys think. Also, have you ever had to change a longtime character's name?
Have a lovely weekend everyone.
Write with Heart,
Lady Jabberwocky