Hello, hello!
Get ready for a new series on the Lady Jabberwocky blog, 'Notes from a Lady Freelance Writer', where I'll be sharing my candid experience as a Freelance Writer. I've been a freelancer for about two years now, and it's been quite an adventure for me. I want to give you guys an honest look at all the good and the bad that comes with a job like this.
Curious about what's it's like to be a Freelancer? Today, I'll be talking about the benefits to a Freelance Writer job.
Be the Boss
One of the perks to freelancing is that you are your own boss. Want to give yourself a day off? Feel like sleeping in? Honey, you go do that. Now, this does not mean you can forgo deadlines. However, you have the power to decide how you work and what you work on. Most of the time, you determine your workload. Remember, whatever freelance gig you decide to go for, you have to think of yourself as a service. Creating, editing and scheduling material is all part of the job.
I've written content for a few websites, all while producing my own content on this blog. I've learned how to communicate with clients and conduct myself like a one lady business. My main responsibilities are to manage orders, for articles or product descriptions, and manage payments. It's on me to juggle multiple projects at once. Not gonna lie, you develop a little hustle along the way. And there's nothing wrong with that.
No Commuting Time
Travel expenses? What travel expenses? Working from home means little to no commuting. No need for a work wardrobe either. With expenses being so minimal, it really cuts work costs and monthly expenses. It really is a cost effective way to earn a little extra cash on the side. While it may seem like a luxury, it's not all rainbows and sunshine working from home, but I'll get to that in another post.
Personally, I love wearing comfy sweatshirts and leggings all day. For me, I just need a computer and a PayPal account. And an email I check constantly. That's enough for me to sustain my job for now.
Work Anywhere, Anytime
The biggest benefit to freelancing is the freedom to determine your own schedule. You choose where your office gets to be, whether that's in a coffee shop or your own bed. Don't get too comfortable, work still needs to get done. Still, you can create a productive space wherever you want.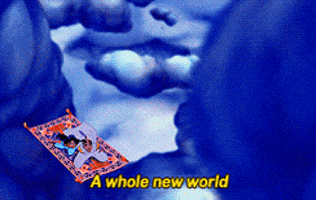 It's all about time management and meeting deadlines. If you've got errand to run in the morning, moonlight as a writer at night. And vice versa. You just need to find the time that works best for your life. Hours are incredibly flexible, there's no clock in or clock out with freelancing.
---
Hope you guys like hearing about my humble experience with being a freelance writer. Next time, I'll talk about the cons of freelance writing. To all my freelancers out there, what do you think are the benefits of a work from home job?
Write with Heart,
Lady Jabberwocky