Hello, writer bugs!
A couple of weeks ago, the flash flood typist suggested I write a post about what kind of materials I've written.
So, today I'll be going over everything I've ever had to write for clients. And after, I'll tell you how you too can be versatile in freelance business. By no means am I bragging out this one of a kind job. I just never realized how eclectic my work experience would become.
As a freelance writer, I've been tasked with writing a variety of different materials. Most of the time, I'm either producing content that is informative or that sells a product/service. Frankly, you never know what you'll get in freelancing.
Food and Travel Blog Posts
Side note: For food I had never eaten and places I had never traveled to.
When I first started out as a writer working from home, my first gig was an unpaid internship at a travel blog. Titles mostly began with "Everything you need to know about….." or "The best…". Since I wasn't heading to Disneyland anytime soon, posts involved a lot of research and cross referencing other sources. Even relying on the commentary of park goers. What delicious dishes were they raving about? I loved writing about the food scene at the Disney parks.
For the rides, I'd look into the history of the ride itself. What makes the ride special? What actually riding the ride was like? Sometimes, I'd look up grainy videos of sneaky park goers filming the rides.
Product Descriptions
Yeah, I've written product descriptions for two vastly different companies. One was for a hardware supply company. And I know nothing about tools. Frankly, It all looked the same to me. I had to really focus on what the tools were made of and what their function was.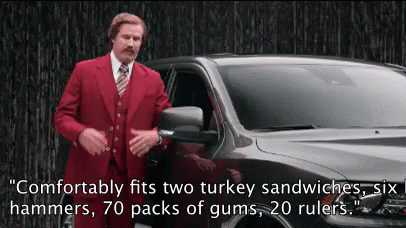 The second time I wrote product descriptions was for an ice cream business. And between you and me, I'm highly allergic to dairy and never had ice cream. So there's that. As a writer, I simply put the spotlight on the texture and the flavor of their sweet creations. Using specific details and adjectives paints an appealing image for a potential buyer.

Photography Packages
Recently, I've been working on packages for a photography site. I've picked up an upbeat, catchy voice, similar to a used car salesman. I'm charged with selling a "product". My words need to convince someone to consider purchasing a professional photography session. And with only 150 words, the result is bite sized pieces presented like an elevator pitch. Short, sweet and to the point.

Comic Reviews (~700 words)
For over a year, I wrote weekly comic book reviews for a nerdy website. Reading comics isn't all fun and games. Following the site's strict criteria and a rating system, I judged the art styles and the plot lines of some DC Comics publications. Also, I was exposed to other genres I never thought to read. And I liked expressing my dorky side through writing.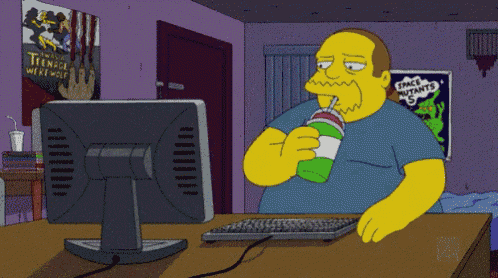 There's a bit of pressure offering my opinion on published works and collaborating with editors. Like, who am I to say what's a great issue and what's a bad issue? I'm just a lady freelance writer. However, I did learn about the backend workings of composing an article. Tags, links, images, all those bells and whistles behind blog posts.
Articles about Anything (~1,000 to 2,000 words)

Lots of different topics. Everything from Vegan snacks to Baby Shark. (Yes, the viral video baby shark). I mean, I could have a post about the oddball articles I've written alone. I probably will eventually. When I was on Fiverr, I would just receive random orders from random people. Like party mix. Starting out as a freelance writer will seem like that at first. And hello, writer bees. Of course, I write articles here on Lady Jabberwocky for you lovely folks.

Be Versatile and Flexible
With the freelance writer job, you are providing a service. Paying customers are coming up to you with their orders. Here's the thing about freelancing; Some potential clients may ask for something "off the menu", something you aren't openly offering on your platform. You might miss out on an opportunity if you only write one type of written material.
Bear in mind, the more you offer, the larger the workload. Take that as you will. More money or more stress? (Not that I'm rolling in cash anyway). That being said, you're allowed to turn down prospects that just aren't up your alley. However, be open and flexible to other forms of content, any new experience can be rewarding.

You want to reassure clients that you can handle anything they throw at you.

---
What else do you guys want to know about being a freelance writer. For my fellow freelancers, what materials do you like (or dislike) writing? How do you stay flexible in your work? Also, I'm coming up on 200 followers. What should I do to celebrate? Let me know in the comments! I'd love to hear from you!
– Lady Jabberwocky