Since October is the season of facing monsters, let's talk about what most freelance writers fear and dread during every project; Revisions, rewrites and criticism. Dun dun dunnnn.
Have no fear, rewrites aren't so scary. And they'll happen more often than you think.
Setting the Scene
You are a freelance writer, working your hustle. Whatever material your buyer needs written, you put a considerable amount of effort into it. Once completed, you are proud of your finished piece and send it off for review. You're left crossing your fingers that whatever you wrote is exactly what they ordered, no edits needed. Then, said buyer returns your work to you with notes. 'Trim this, rewrite this section, change that, add more, fix this.' Now, you are charged with perfecting your writing. And that may be a daunting task for some.
Has this happened to me? Oh yes, plenty of times. At first, corrections would hit me right in my ego and self confidence. Like "Maybe I'm an awful writer. My writing is garbage. I'm the worst." Today, I just take it as a challenge. It's a way for me to become a better writer. Actually, the other day, a repeat buyer sent me back an article with many crossed out sentences, to be deleted or rewritten. While yes, it stings a tiny bit, I cracked my neck and dove right back in to another round of writing, reassuring the customer that I could handle rewrites, no problem.
How to Tackle Revisions
When you are a writer, you have to expect, and be open to, criticism. I've seen so many writers get offended by constructive criticism. Don't take it personally. Revisions are part of the writing process, especially in freelancing. At the end of the day, you are trying to fulfill someone else's request. Therefore, you must collaborate with another person to achieve a goal, an awesome piece of writing.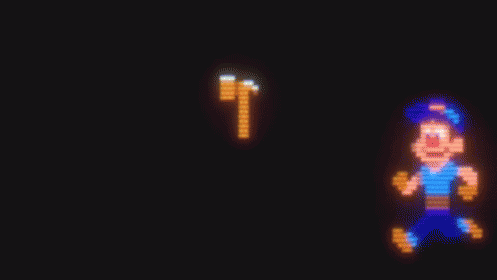 Often times, a client will give you their notes, aspects of your work they want to change. Those comments get turned into your to do list. Once you've received edits, go back to the original piece and pinpoint all the errors they mention. Remember, this is the second time you'll be looking at what you wrote, so it will be with fresh eyes. Make adjustments at the buyer's request, whether you agree or not. The customer's always right, right? Once the piece is ready for review again, double check that checklist. Be sure you hit all the points noted and deliver exactly what the client wants.
And keep in mind, there can be multiple rounds of edits. Communication with your client is key.
Living Up to Expectations
It depends on who you're working for, whether it be a one time buyer or a regular customer. Their expectations might be strict and precise, or might be laid back and they'll accept anything. The more you interact with them, the more you'll understand their standards. Trust me, I've received everything from minor editorial notes to a long laundry list of notes. It happens. The 'under revisions' stage is just one step in the writing process for freelancers.
Clients may offer some detailed instructions, or they may give you a vague topic to run with. Really understand what the buyer is looking for. And if you are feeling unsure about something, or confused about directions, asking a bunch of questions help. In my experience, it's better to bother them with questions, just to be certain of what they want, as opposed to taking their request at face value and shooting in the dark.
Home Runs
In my experience as a freelance writer, nothing beats handing in work that is error free. When the client says "This is perfect! This is exactly what I was looking for!" It happens rarely, but when it does, I call it a home run, knocked right out of the park. I do a little happy dance in my seat. Savor those moments of sweet victory.
Offering your work up for review can be intimidating. And waiting for possible corrections while an article is up for criticism can be a bit nerve-wracking. I cross my fingers every time I send anything out. But, rewrites happen more often than not. And that's okay. It's not necessarily something you've done wrong, or not well enough. So, don't feel discouraged when a paragraph needs rewriting. Remember your skills as a writer and revisions won't be so scary.
————————————————————————————-
I want to hear from you guys. How do you feel when given criticism on your work? How do you handle the revision process? Be honest, and let me know in the comments.
Lady Jabberwocky