Happy Valentine's Day, Writer Bees and Bugs!
Love is in the air, even in fiction. No matter the genre, a love interest can add complexity and conflict to any story. If your MC is feeling the love, then check out these helpful tips on creating a character's sweetheart.
Experiment with Chemistry
Love at first sight doesn't make for an interesting story. Maybe attraction at first sight, sure. For the most part, feelings must develop gradually, not instantly. No matter what stage in the relationship, take the time to build up and explore that chemistry. A great lover could become an even greater foil for another character.
Also, keep in mind the kind of relationships your characters would pursue. What's their sexual preference? Are they interested in one night stands and flings? Or are they looking for a serious relationship? OR are they even looking for love in the first place? These factors will dictate how their romantic relationship lives and breathes over the course of the story.
Flaws, Glorious Flaws
Look, how many hot billionaires with six packs are there in the world? Seriously? Don't create a character that is the ideal partner. Give them flaws. Real flaws. Consider physical and/or personality quirks. Are they short and stubborn? Are they pessimistic with a crooked nose? Be creative but be careful making a completely unlikeable character. Find that balance.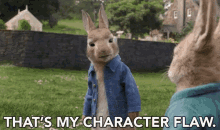 A romantic interest shouldn't just be a cookie cutter person. They must be able to stand on their own, as a complete character. Their entire world cannot revolve around another person. Whether the love interest is a main character or a side character, at the end of the day, readers want complex, relatable characters.
The Big Bad Conflict
No romance is perfect. Every couple has their struggles. With an internal or external battle, conflict is needed so things aren't so lovey-dovey. Maybe one is afraid of commitment? Or are outside forces (society, race, war etc.) are straining their bond? Give the couple obstacles that they can (or cannot) overcome together.
Try tying the their conflict to the overall plot line, that way, the relationship won't seem forced or out of place. Set the stakes high to ensure the problem is meaningful enough to the characters. Like a problem bigger than leaving the toilet seat up.
Bottom line, love isn't always rainbows and butterflies, and that's a good thing. Embrace those imperfections and write a real romance.
---
How do you guys write love interests? Any tips? Talk to me in the comments. And Happy Valentine's day everybody!
Write with Heart,
Lady Jabberwocky
Become a Patron! // Writing Services // Follow Me on Twitter