Hello everyone!
So, a few weeks ago, I was scrolling through Twitter and saw that Mary Shelley was trending. My initial reaction was "Yes, what a queen, she deserves to be trending in 2020." Then, I found out why. Someone posted this.
And the #WritingCommunity on Twitter lost it. Women writers were unheard of before J.K. Rowling? Writers and bookworms alike began sharing some of their favorite female authors. And although it stemmed from an ill-informed tweet, it was amazing to see a community celebrate some outstanding ladies.
No, I'm not suggesting we burn this tweeter at the stake. Everyone is entitled to an opinion. However, I'm taking this as an opportunity to shine a light on legendary lady writers. So, here are some of my favorites female authors.
Agatha Christie
The undeniable queen of crime herself. Some plot devices in the mystery genre, such as the plot twist and "parlor room scene", came from her. With a writing career spanning decades, she is the creator of beloved fictional detectives Hercule Poirot and Miss Marple. Considered the most widely published authors of all time, her work is outsold only by Shakespeare and the Bible. Undoubtedly, Dame Agatha Christie is one of my favorite female authors.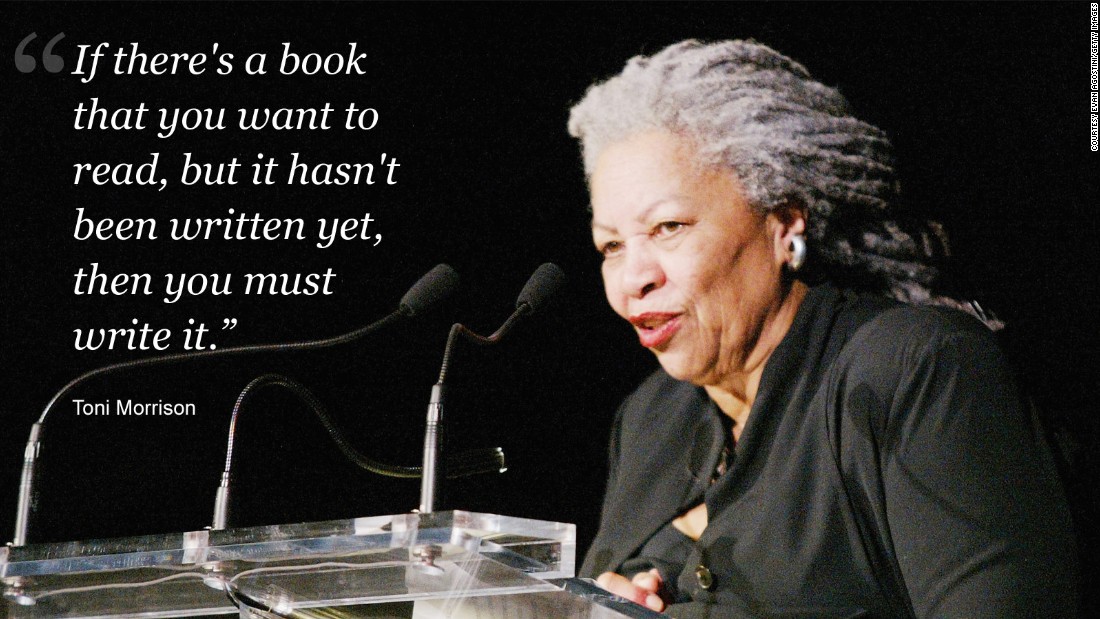 Toni Morrison
Known under the pen name Toni Morrison, this prominent female author has written many novels and essays focusing on the black experience. Featuring her poetic style and powerful voice, her most notable novels includes The Bluest Eye and Song of Solomon. In the time of the Black Lives Matter Movement, her writing and words on race relations are more important than ever. Sadly, Toni Morrison passed away last year, but her legacy lives on in her work.
Mary Shelley
An English novelist from the 19th century, Mary Shelley is the inventor of science fiction and author of Frankenstein. As a Romantic female author using gothic elements, she created the most recognizable fictional monster and forged the start of a new genre. When I think of writers thinking outside the box, I look to Mary Shelly. The depth and complexity in her narrative still astounds me.
Fun fact, she is daughter of another famous female author, Mary Wollstonecraft, who wrote feminist work like A Vindication of the Rights of Woman.
Gertrude Stein
A pioneer in the LGBTQ+ community, Gertrude Stein is a queer female author of the Lost Generation. Best known for The Autobiography of Alice B. Toklas, her playful prose style and lighthearted humor set her apart from the rest. Plus, she was friends with Ernest Hemingway, F. Scott Fitzgerald and Pablo Picasso. Talk about squad goals.
Harper Lee
You know the phrase 'write what you know'? Harper Lee did just that. She drew inspiration from her own life, growing up in the deep south, and put that in her writing. Although she only wrote two books, Harper Lee has made a significant contribution to literature. In my opinion, To Kill a Mockingbird is a true American classic. And even decades later, her work still strikes a chord in all of her readers.
---
Of course there are a ton of other talented female authors throughout history. Virginia Woolf, Judy Blume, Ursula Le Guin, and Maya Angelou, to name a few more. The list goes on and on.
As a female writer myself, these extraordinary women inspire me to publish a book someday. I could only hope to follow in these ladies footsteps.
Who are some of your favorite female authors? Lemme know in the comments. And be sure to click all the links, it helps support this blog.
Stay safe and keep writing, writer bees!
— Lady Jabberwocky