Hello Writer Bees!
National Novel Writing Month is just days away! I am both wildly excited and incredibly unprepared. Recently, I was asked to do the NaNoWriMo tag by a longtime follower of this blog. Jai Lyn is this lovely writer and blogger who is always leaving me the sweetest comments. I literally dropped everything to do this tag for her and for you guys!
The rules are simple….
Thank the awesome blogger who tagged you!
Link back to the creator of this tag, Sophie @ Sophie's Corner.
Feel free to use the NaNoWriMo 20 Questions Tag graphics!
Answer the questions.
Tag some friends who are also doing NaNo this year.
And have fun!!!
Thank you to the fabulous Sophie @ Sophie's Corner for creating this tag. And thanks so much to Jai Lyn for tagging me to participate this year!
Let's get started, shall we?
Tell me about your NaNoWriMo project this year! Give me a blurb!
The title is 'The Case of the Drowned Mermaid'.
Coney Island, New York, 1924. When a sideshow mermaid is found drowned in her tank, can private detective G.W. Barnaby and his associate, Oscar Fitzgerald, find her killer? Or will this case be another unsolved murder?
What's the genre?
It's a mystery! No, really, my WIP is in the mystery/detective fiction genre. Hopefully, one day, it will become a proper whodunit. While there is a bit of romance and drama thrown in, The Case of the Drowned Mermaid is a good ol' murder mystery.  
Describe your MC in three words.
Oscar Fitzgerald, my narrator and dapper, young man of the 1920s, is charming, sarcastic and impatient. 
Without spoilers, describe your villain in three words.
Perfectionist. Doting. Manipulative.  
What is your goal? (the traditional 50K? 20K? 5K? or……. 100K?)
I'm aiming for 20,000(ish) words this November. Really, any amount of words will do. My real goal is to break free of writer's block. If you want to read more about my untraditional NaNo goals, check out my last post.  
Is this your first draft? Second? Third?
Feels like more drafts than I can count. This could be the third or fourth draft. Hard to say. I've been working on this project for about 3 years, and it has gone through many evolutions. 
Are you starting a new project (or draft), or continuing an existing one?
Nope, I'm continuing an existing WIP. It's already about 30,000 words in length. I'm hoping to add to that this November.
What is your favourite time to write in the day?
I'm a night owl, writing at night is my favorite time to write. Do I get enough sleep? Absolutely not. But I can't help if I only get inspired around midnight.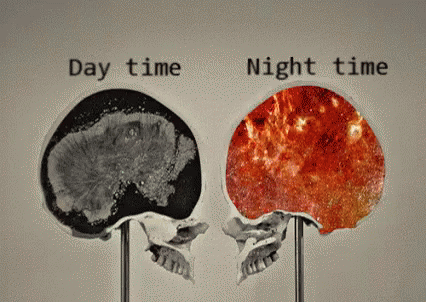 Where are you going to write?
Probably at home. And probably a bit of sneaky writing at my cubicle.
Computer or paper?
The majority of my notes are scribbled onto various sticky notes and notebook paper. When it comes to writing the story, I will be typing my WIP on the computer. I admire those who are handwriting their work. I tip my hat to you.
NaNoWriMo is a huge commitment!! How are you going to make time to write?
I honestly have no idea. I'm gonna try my best to make time. Use every free moment to work on this project. Cross your fingers for me.  
Are you going to participate in local or online NaNoWriMo events? (e.g. kick-off parties in your city, write-ins, virtual writing sprints…)
Unfortunately, write-ins are most likely cancelled due to covid. I'm not sure if I'll participate in a virtual writing event. Don't think I will, but I am available to be anyone's buddy on the NaNoWriMo website.
Do you write from beginning to end or skip around?
Oh, I've been skipping around this story for a long time. I always try to juggle too many things at once. That has been a struggle for me in the past. I'm learning how to work on one scene at a time.  
Planner or pantser? (or plantser?)
Little bit of both, so I guess that makes me a plantser. I have a vague outline I'm trying to stick to while giving myself wiggle room to be creative and wander off the path, if I need to. Best of both worlds, right?
What will be your go-to NaNoWriMo snack?
I LOVE snacking while writing. Potato chips, roasted chickpeas, salsa and tortilla chips, dry cereal, popcorn. Basically, any crunchy or salty treat. I won't say no to a fat slice on banana bread though.
(Can you tell this is my favorite question?)
Choice of caffeine? (or no caffeine?)
Not much of a caffeine drinker. I know, shocking. A decaf tea is fine for me.
Any rewards for milestone achievements? For finishing NaNoWriMo?
If I reach my goal of 20k, or any significant word count goal, I plan to spoil myself with NaNoWriMo swag. I've never set up rewards for myself. I want to this year. Plus, I've always wanted a cool NaNo sweater or mug while also supporting this amazing charity.
Share a tip for other NaNo-ers!
With word count goals, don't be too hard on yourself. NaNoWriMo is meant to motivate writers to write and to encourage creativity. Any amount you write, whether it's 5 words or 50,000 words, is progress. Celebrate progress.
How are you feeling about NaNoWriMo? (Excited?! Nervous!? Terrified?!)
All of the above. Lately, I've been feeling so stuck with my WIP, I'm afraid I'll still be stuck during NaNoWriMo. On the other hand, I'm determined to work on my WIP and excited to share my experience and connect with other writers.
Share an aesthetic for your NaNoWriMo novel!
---
Hope you all enjoyed my answers for this tag. I tag any other NaNoWriMo participants who want to share their project. Shout out again to Jai Lyn. Please go check out their blog, there's some wonderful content to be found.
To all those attempting NaNoWriMo this year, I wish you the best of luck. Let me know in the comments what you are working on for November. As always, I love to hear for you writer bees.
Stay safe and keep writing!
— Lady Jabberwocky
Toss a Coin to Your Blogger
Every penny helps support the lady behind this blog!