Hello Writer Bees!
Hope all is well in your world.
You know what question I've been asked a bunch of times in the comments lately? How do you gain a following on your blog? Some of you seem genuinely interested in building an audience, which is great! Part of the fun of having a blog is growing a readership. I'm happy to help as best I can.
Bear in mind, in no way do I consider myself a professional blogger. I'm just a lady with a blog, who writes posts every week and likes to connect with the writing community. But If my personal experience enlightens you, then I'm willing to share what I know and what I've experienced. So today, I'm talking about some easy ways to increase your blog follower count.
Post Regularly
Have a schedule and be consistent with it. If your posts are unpredictable, readers won't know when to stop by your blog. They won't know when to hop on the bus if the bus arrives at different times. Construct a timetable that works best for you. Whether it's once a week or everyday at noon, commit to posting on a specific day and creating content on a regular basis. That way, readers will know when to tune in and can rely on you for consistent content. And overtime, the audience will gravitate towards your chosen "post day". Another quick tip, consider having themed days. I've seen a lot of creators do "fiction Fridays" or "speed build Sundays". It may seem a bit gimmicky, but those can also draw a crowd.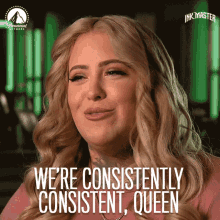 Blogging schedules are also great for bloggers too, not just the audience. They help get you in the routine of blogging. No need to be incredibly strict with it. Schedule's can be changed and be flexible. Life happens. When I first started out, I posted whenever I felt like it. Not many folks checked out my blog. Soon enough, I realized this sporadic schedule wasn't working for me or potential readers. I had to make a change and really think about a proper schedule for the Lady Jabberwocky blog. How often do I want to post? Twice a week was a good fit for my content. I do my best to get a post out every Monday and Friday. And that works for me and my readers.
Stick with a Subject
I dedicated an entire post to finding you blogging niche for a reason. When your blog topic is unfocused or covers varying subjects, it may be difficult to grow an audience. However, if the topic is too specific, you won't gain much traction either. Balance is the key. When you are clear and concise with the blog's subject matter, readers with notice. No matter your blogging niche, there is a target audience who'd really enjoy your content. Tags are super important, by the way. They help wandering readers find posts they're interested in. When you write a blog post, make sure there are a bunch of tags attached. Honestly, the more, the merrier. You can really grab an audience's attention with the right tags. Tags are a way for readers to find you and your content.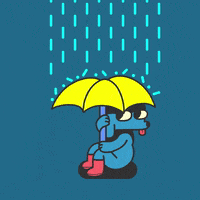 I write about creative writing. Some days, I'll share my personal journey as a fiction writer and freelance writer. Some days, I'll share writing advice and words of encouragement for fellow creators. Some days, I'll share a story. All of these different bubbles are all covered under the umbrella of 'creative writing'. And in every one of my posts, there's at least a dozen tags. Sure, some words may seem silly or repetitive, but I think of it as tossing a wide net. Whatever draws readers in, am I right?
Connect with the Community
Connect with others in your online community. On WordPress, search tags and words that are relevant to your niche. See what other bloggers are writing about. Make sure to like, comment and share their posts. Find and follow blogs centered around your blog's topic. It's a good way of meet and connect with bloggers swimming in the same waters as you. When you subscribe to another blog, they might subscribe back to yours. I don't want it to sound like an ulterior motive, but it has worked for me. 'Follow for follow' tactics do work, especially when you are starting out.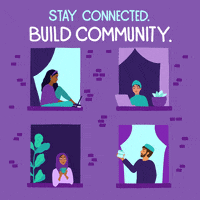 Also, consider joining other social media platforms. Spreading your blog on multiple platforms means more eyes are looking, which means more potential readers. And it's easier to connect with people that have similar interests to you on social sites. If I knew then what I know now, I would have joined Twitter when I started this blog. It wasn't a big mistake, in the grand scheme of things. Frankly, I sometimes wonder if my follower count would be different if I have expanded to other social media platforms sooner. Just some food for thought. Hindsight is 2020.
---
At the end of the day, it's not about how many followers you have, it's about creating awesome content. Don't start a blog with hopes of becoming some famous influencer. Start a blog because you have something to say, because you have something you love and want to share with the world.
I started this blog to share my writer experience and to encourage others in their creative endeavors. That motive keeps me blogging. And for the record, I wrote this post during my lunch break. And I'm quite pleased with it. See? Make the most out of your time.
Shout outs are in order. Thanks to thereallydimoo and Faye Arcand for reaching out and asking about building a following. Hope I answered your question. I did my best.
Stay safe and keep writing, writer bees.
Love,
Lady Jabberwocky