Hello amateur sleuths,
The mystery genre is like ice cream.
Exciting. Delicious. And they both come in a variety of flavors.
Today, I'm breaking down some subgenres of mystery. Since some of these subcategories overlap with one another, I will try to focus on the 5 most notable subgenres in detective fiction.
Classic
A straight vanilla mystery right here. Everyone loves and respects a good classic done right, right? This has your traditional storyline where the investigator – who can either be a professional or a novice – solves a whodunit. A large chunk of the plot is centered around an inspector gathering clues and interacting with suspects. Depending on the sleuth and the target audience, the level of gore may vary. However, traditional mysteries tend to involve murder. In the end, the culprit is reveal and all loose strings are neatly tied in a bow. Sherlock Holmes, Hercule Poirot, Nancy Drew are the prime examples of this mystery subgenre.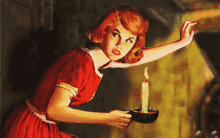 Cozy
Looking for violence and sex and foul language? This is not the mystery subgenre for you. A cozy mystery is the kind of story you want to unwind with while wearing fuzzy socks. The tone is much lighter, and can even be considered wholesome and humorous. Book titles are pun-filled and corny. The crime is described in a less gruesome way. Typically, the sleuth is an amateur detective, nosy neighbor, or a knitter with some free time on their hands. Solving a mystery is like a fun hobby or satisfies their idle curiosity. These kinds of mysteries often include a fluffy companion, like a loyal canine or finicky feline. For a cozy mystery, solving the crime is all in good fun.
Noir
Opposite of a cozy mystery. In noir fiction, like it's film counterpart, the atmosphere is dark and gritty. The world is a cynical and hopeless place. Shadowy street corners. Femme Fatales a lighting cigarette. Hard-boiled detectives are flawed anti-heroes with ambiguous morals. Those are the common traits of noir. When it comes to what's right and what's wrong, the lines are blurry. Noir endings can often be open ended and open to interpretation. Is justice served? Is the detective a hero? All valid questions in noir.
Police Procedural/Forensic
For readers who enjoy those CSI shows, this subgenre is for you. For this subgenre, the main focus is police investigation. And it's as accurate to real life as possible. Think unsolved crime documentary. Usually, the main character's occupation is in law enforcement, in some way. Whether that be a cop or a forensic scientist or a coroner. In this subgenre, a lot of time and detail is devoted to the forensic science side of a case. Autopsy reports, crime scenes and dead bodies are described in almost too vivid detail. Not exactly for the faint of heart. But hey, reading a story like this, you may actually learn something about police procedure in a realistic case.
Supernatural
Need some spooky Halloween vibes? This mystery subgenre is centered around the paranormal, investigating things that go bump in the night. In a supernatural mystery, the story designed to startle and thrill readers, dipping its toe in fantasy and horror genres. Elements of the unknown, ghosts and mystical are mixed into the narrative. Haunted houses and misty graveyards would make an excellent setting, I'm sure. The supernatural mystery is a puzzle – for both the reader and the detective. Explaining the unexplainable is the main goal of the investigator. When the story concludes, there's usually a logical explanation for the paranormal disturbances.
---
What is your favorite mystery subgenre? And if you are writing/have written a mystery story, what subgenre would you categorize it under? Or what is your favorite mystery subgenre to read? Talk to me in the comments. I love to hear from you guys.
Hope you all are enjoying May of Mystery so far. If you have any ideas for future mystery posts, let me know!
Safe safe and keep writing!
Write with heart,
Lady Jabberwocky