(This is a repost. Because this lady is on a mental health break. Thanks for understanding.)
Hello writer bugs!
Whether you are writing a mystery or a horror, or even a romance, suspense can be a total game changer in any kind of story. Here are some tips that will have your readers hanging on the edge of their seats in anticipation.
What is Suspense?
Dictionary definition:
A state or feeling of excited or anxious uncertainty about what may happen. A quality in a work of fiction that arouses excited expectation or uncertainty about what may happen.
Simply Put: The fear of the unknown. Keeping the reader guessing. Who is the true murderer? What's in the haunted mansion down the lane? Building suspense means offering the reader a question that they feel they must learn the answer to. The trick is to prolong giving them that answer while maintaining their interest.
Now, let's talk about techniques you can use to help build up suspense in your story.
Solid Villains and High Stakes
A stirring tension and conflict can be crucial in any genre. Great antagonists who challenge the protagonist create that exciting conflict. Explore the villains motivations. Why has he set this evil plan in motion? What is his connection to the hero? Throw away the idea of a villain who only wants to rain on a parade for no good reason. Really flesh out the character and make them a worth opponent for the hero.
The stakes must be high. Whatever is at risk, whether it's a loved one's life or the world's safety, needs to be important to the protagonist. So important that they will jump through any hoop the antagonist throws at them. And if they fail, they would be devastated.
Point of View
Focus on the character's perspective. See the world through their eyes. Let the reader learn information as the character does. Narrowing the point of view is an excellent way to build tension. Unlike an all knowing, omniscient narrator, the character won't know what's around the corner and what will happen next. Consider who tells the story, and how the story gets told.
Think about it like this. Imagine shining a flashlight into a dark room. You only see the beam of light, and not the rest of the room. The freaking Frankenstein monster could be standing in the corner, and you wouldn't even know. Gives me the chills just thinking about it.
Pacing and Ticking Clocks
Experiment with style a bit. Short, fragmented sentences give a feel of breathlessness. Brief pauses will add weight to a scene. Keep in mind about the pacing of the overall story. The longer answers stay hidden, the longer some readers will continue reading. But don't hold out for too long, readers may loose interest. It's all about leaving a trails of information breadcrumbs for them to follow.
The use of time is another way to build suspense. Everyone can relate to the feeling of time running out. Your MC should be working against the clock. That's why scenarios like "You have 24 hours to find the girl" work so well. Will the hero make it in time? What will happen if time runs out?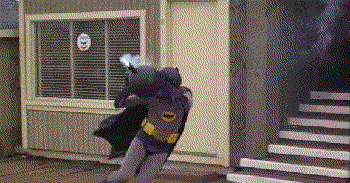 After a Dark and Stormy Night
Hope you guys use these techniques when adding some suspense to your next story. What's your favorite moment of suspense in a book or film? When I think of suspense, I always think of the movie, Speed. Keanu Reeves and a bomb strapped to a bus? Classic suspense thriller.
Write with Heart,
Lady Jabberwocky