Hey Writer Bees,
I received another great question from my Q&A, this one from dharkanein. They write:
Congrats dear. I just want to know how you keep yourself on track…of course of writing daily that too for such a long period. As I have gone much up and down through this journey and stop writing…and I too have completed my 4 years of blogging a week ago. So basically I want a tip for the consistency.
First off, congrats on your 4 years of blogging. That's awesome!
Its a lot of pressure to create blog content consistently. Other bloggers will probably agree. Regularly pumping out content can be stressful sometimes. Here are three ways I keep myself on track and stay consistent.
Have a Schedule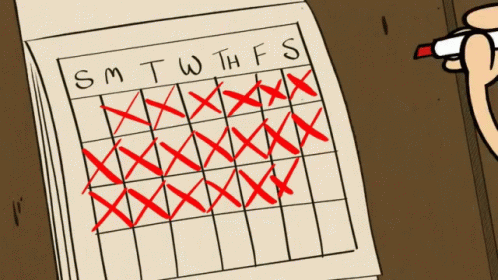 Maintaining a posting schedule is super important. When you set yourself up with deadlines, you fall into a rhythm. Choose a specific "post day" and find a schedule that works best for you. For me, I post prompts on Monday and on Friday, I post writing tips and stories. That 2-posts-a-week routine fits my life. I try to stick to that plan as best I can, but things happen. And when they do, you can't be too hard on yourself. Scheduling posts ahead of time helps manage that posting plan too. I have a couple weeks worth of prompts pre-scheduled for September. If you can't write ahead of time, have a general idea of what you want to write about on posting day. Honestly, most of my Friday posts are written Thursday night. I'm a self-proclaimed procrastinator, but I'm a procrastinator with deadlines and those deadlines keeps me on track.
Knowing Your Voice
In every post, I use the same tone and voice. When I started this blog, I wanted to write about writing in a candid, conversational way. I didn't want to sound like a professor giving a lecture. I wanted content to sound fun and relaxed but also informative and honest. Readers should expect the same kind of content each time they read a post. When you write a post, remember who your audience is. Remember the tone you are going for. Keeping the overall vibe the same is a big part of being consistent as a blogger.
Brainstorming Ideas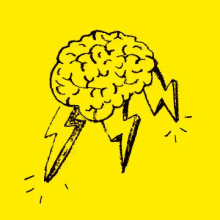 Easier said than done, but brainstorming posts ahead of time helps with consistency. Sometimes, post ideas happen when you least expect. I always keep a scrap of paper or notebook handy, just in case inspiration strikes. Lately, I've been daydreaming about blog ideas while brushing my teeth or doing the dishes. I'll just stop for a second and think 'huh, that'd be a good post for the blog' then write it down. If you build up a stock pile of potential posts, ideas that suit your niche, you'll have ideas ready for when you need them. And you won't be scrambling to write a post last minute. Because, let's be real, we've all been there.
---
Thank you for the awesome question. Hope you find these tips helpful.
To my fellow bloggers out there, how do you keep consistent with your blogging? How do you stay on track and manage it all? Share your experience in the comments. As always, I love to hear from you guys.
Stay safe and stay creative.
Write with heart,
Lady Jabberwocky