Hello writer bugs!
(This is a repost. I'm busy getting ready for all spookiness coming in October. Hope you all understand. Also, I signed up for the Amazon Affiliates program again, because I completely failed the first time. Clicking the links helps support this blog. Thank you, writer bees! Stay safe and keep creative! – Love, Victoria aka Lady Jabberwocky.)
I've noticed a heated debate within the writing community. When you finally publish a story, should you use your real name or a pen name? For aspiring authors, it's a tough question. Have no fear, I'm here to help!
Today, I'm taking a look at the pros and cons of both sides of the argument, to help you decide what name will be printed on your book cover.
Pros of a Pen Name
The power on anonymity: Some people find freedom in using a new moniker. And If you are sharing a personal life story, you can keep it private. Your boss and your church friends won't have any idea.
Choose a more 'writerly' name: Create a memorable, eye catching name that suits the genre you are writing in. Pen names give you a chance to give yourself the name you've always wanted.
Dip your toe in multiple genres. Be fluid and experiment in various genres with multiple personas. And if you fail to sell enough books, simply reinvent yourself.
Cons of a Pen Name
Difficult Marketing: It's harder to spread the word on your book under a nom de plume. Keeping your true identity a secret may hurt your book promoting process.
Struggle with building an author-reader connection. And it takes some time for the name to gain recognition.
Establishing a brand new persona. With a pen name, you may have to balance a double life. That might mean managing multiple social media accounts and writer websites etc.
Authors That Used Pen Names
---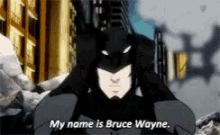 Pros of Using Your Real Name
Pride: That's your name on the cover of the book. Sweet success belongs to you. Some writers dream about seeing their name in a bookstore. It's a major accomplishment.
Easier to promote your work with your real name. Friends, family members, neighbors etc. will know it's you. And you can do more local promos as well.
One name, one identity. No need to manage multiple social media accounts or author websites. Also, forget the hassle or confusion of a fake moniker. Readers and business associates know how to address you.
Cons of Using Your Real Name
Your name may sound similar to another famous name. That might cause confusion to readers.
You may have a forgettable or fairly common name. Shout out to the John Smiths of the world.
You are writing within a genre where books written by the opposite gender sell better. Unfortunately, sexism against authors is real.
---
When you publish a story, would you use a pen name or your real name? And what's your opinion on nom de plumes? Talk to me in the comments!
Stay safe and keep writing!
Write with heart,
Lady Jabberwocky
(As an Amazon Associate I earn from qualifying purchases.)