Hey Writer Bees!
Diversity in storytelling is so important. Every kind of person should be represented and represented well in all mediums. No matter the story, the characters need to feel realistic, and that includes in terms of sexuality and gender identity.
In honor of Pride Month, I'm sharing some colorful books that celebrate the LGBTQ+ community.
Fun Home: A Family Tragicomic by Alison Bechdel
Distant and exacting, Bruce Bechdel was an English teacher and director of the town funeral home, which Alison and her family referred to as the "Fun Home." It was not until college that Alison, who had recently come out as a lesbian, discovered that her father was also gay. A few weeks after this revelation, he was dead, leaving a legacy of mystery for his daughter to resolve.
I've read this book, and let me tell you, it's an outstanding story. Alison Bechdel is an exceptional and brave writer. Full of humor and heartbreak, I couldn't recommend this graphic memoir any higher. You don't have to be queer to feel touched by her life story. Seriously, Fun Home is a must-have in your book collection.
The Art of Being Normal by Lisa Williamson
On the first day at his new school, Leo Denton has one goal: to be invisible. Attracting the attention of the most beautiful girl in his class is definitely not part of that plan–especially because Leo is a trans guy and isn't out at his new school.
Written in first person narrative, Lisa Williamson tells the story of two transgender students who are navigating their gender identity. Based on reviews, it's a great exploration of what it means to be transgender today. This one is definitely on my To-Be-Read list!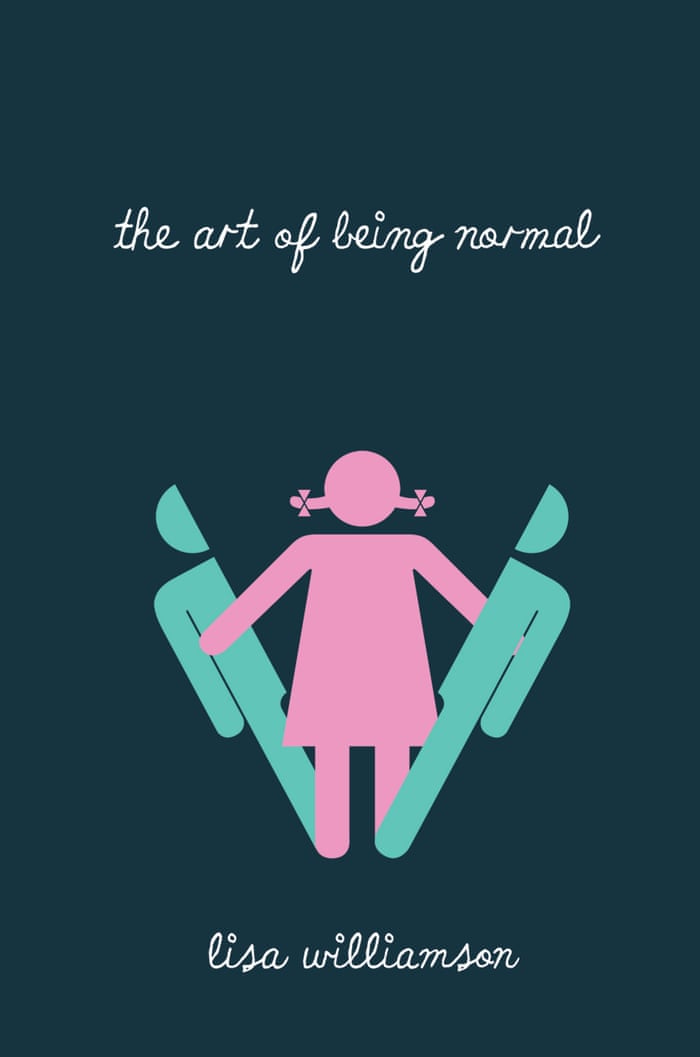 Prince and Knight – Daniel Haack (Author), Stevie Lewis (Illustrator)
In this modern fairy tale, a noble prince and a brave knight come together to defeat a terrible monster and in the process find true love in a most unexpected place.
Not every prince is looking for a fair maiden. If you want to introduce the youngsters in your life to inclusivity and the LGBTQ+ community, look no further than this charming children's book. This fairytale is colorful and magical and incredibly sweet. Frankly, I might buy this book for my nephew, so he can learn about acceptance and love in all forms.
Stonewall: The Definitive Story of the LGBTQ Rights Uprising that Changed America
On June 28, 1969, the Stonewall Inn, a gay bar in New York's Greenwich Village, was raided by police. But instead of responding with the typical compliance the NYPD expected, patrons and a growing crowd decided to fight back. The five days of rioting that ensued changed forever the face of gay and lesbian life.
For all the history buffs out there, this is the book for you. A masterful, powerful retelling of the Stonewall Riots and the first gay rights march, written by historian Martin Duberman. With everything going on in the world right now, this piece of work is so relevant and on the pulse. Learning about our history is important, now more than ever.
This Book is Gay by Juno Dawson
There's a long-running joke that, after "coming out," a lesbian, gay guy, bisexual, or trans person should receive a membership card and instruction manual. THIS IS THAT INSTRUCTION MANUAL. You're welcome.
Lighthearted and informative, this is the unofficial guide to being gay and/or curious. Inside, there's candid answers to any and all LGBTQ+ related questions. No matter your sexual preference, this book makes for a great gift and an even greater addition to your bookshelf.
---
As writers, as readers, as humans, let's expand our horizons and promote inclusivity in all that we do.
What's your favorite book showcasing the LGBTQ+ community? Lemme know in the comments.
Write with heart,
Lady Jabberwocky